Create
Digital Unique

collectibles
for
Truly Exclusive

experiences
THE FIRST
WHITE LABEL MARKETPLACE

FOR DIGITAL COLLECTIBLES
WHITE-LABEL SOLUTION
FOR
ARTWORK-BASED

NFT PROJECTS
WHITE-LABEL
LEAK-LESS
DIGITAL UNIQUE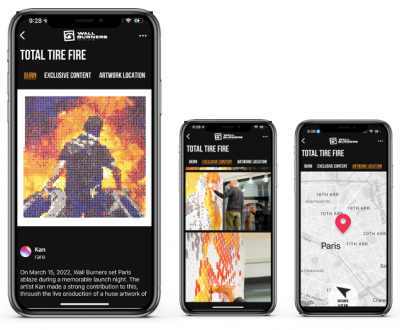 WHITE-LABEL
ETHER & EURO
COLLECTIBLE MARKETPLACE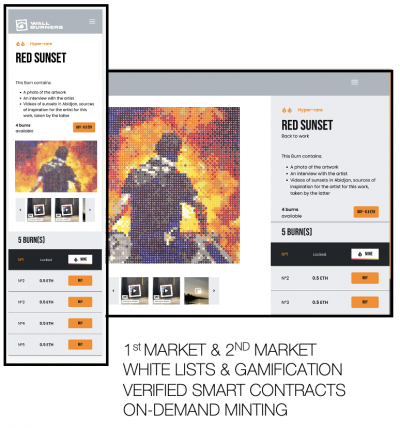 CENTRALIZED


UTILITY LIBRARY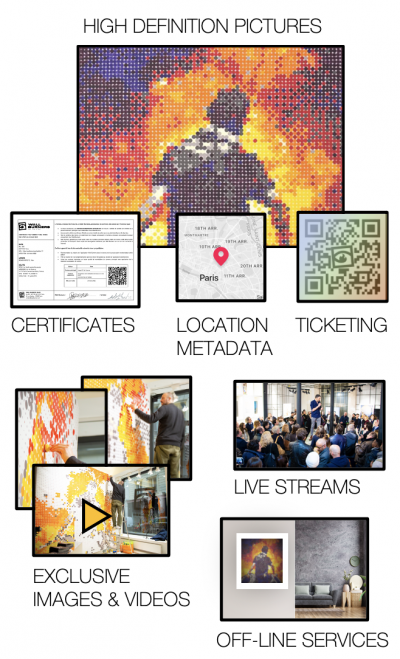 DIGITAL UNIQUE
COLLECTIBLES FOR TRULY

EXCLUSIVE

EXPERIENCES
End-to-End
Integrated DRM
Full
wallet-less

experience
WHITE-LABEL collector
application
Euro or Ether

minting & resale
DIGITAL UNIQUE

COLLECTIBLES
GPS content unlock &
Proof
Business, legal & technical
support
ART GALERIES
ARTISTS, DJs & CELEBRITIES
MUSIC LABELS
MOVIE & TV PRODUCTIONS
ICONIC BRANDS
FAIRS & EPHEMERAL PERFORMANCES
"NFT do not CREATE
EXCLUSIVE EXPERIENCES,
IT requires A
DRM

"
any NFT owner whose "exclusive" content was LEAKED by the previous owner
DRM

ONE OWNER – ONE VIEWER
DIGITAL UNIQUES FOR EXCLUSIVE EXPERIENCES
PERSONAL NFT implements a strong encryption Digital Rights Management solution.
Build digital unique assets that can be enjoyed in only one device at the time, behaving like physical artworks.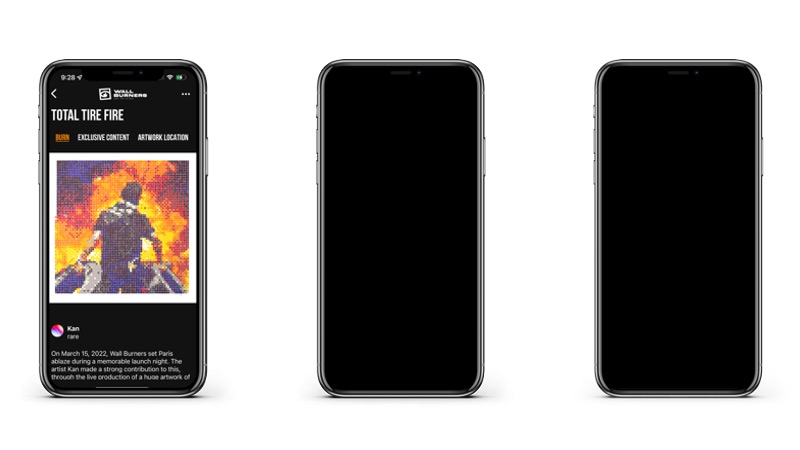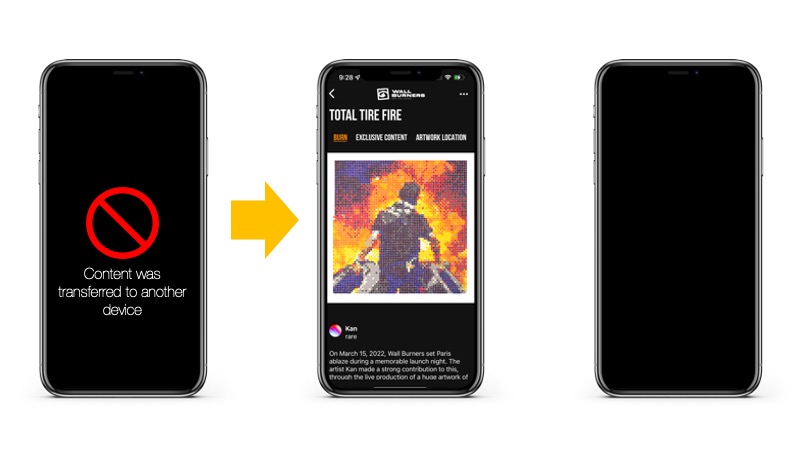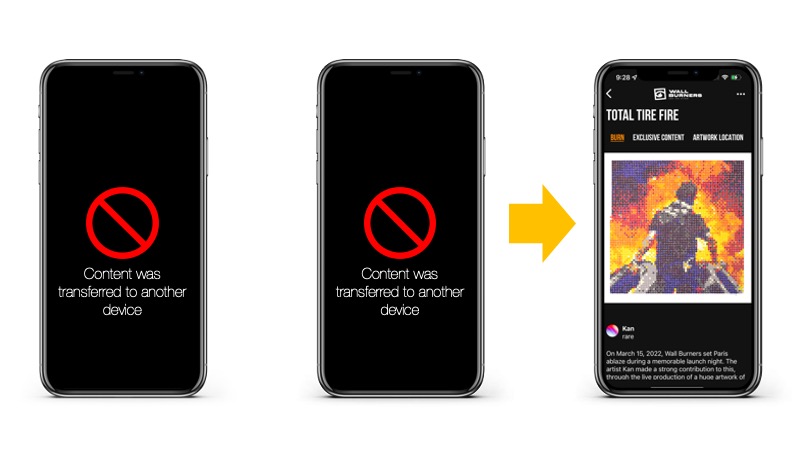 TRY A DIGIAL UNIQUE !



SOLARO'S COCKTAIL CARDS
SOLARO is the most exclusive Gin from Italian island of Capri.
Solaro is obsessed with making the best tasting and most beautiful gin in the world while directly supporting Italy's artisans, culture, and the environment. To make sure you get the best possible experience, SOLARO has created 5 Exclusive Cocktail Cards with video recipes of the most iconic gin cocktails.
All you need to do is get the personal NFT Reader and scan the QRcodes below. But beware, they are truly digital uniques, they will be yours until someone else takes them 🙂
Even if each card is an NFT on the Ethereum blockchain, visible and tradable on any NFT platform, the content they carry is only visible on one device at a time – making them digital uniques. When you scan the QR code, the content gets re-encrypted and transferred for your device, making you the only authorised viewer in the world. Content becomes unavailable to any previous viewer.
These demo QR codes work for everyone but in real life scenarios only the NFT owner can generate a transfer QR code. For each Personal NFT there is ONE OWNER and ONE VIEWER only. The content is encrypted end-to-end between our servers and your device where it gets decrypted.
REAL-WORLD CONNECTED


DIGITAL COLLECTIBLES

CONTENT & EXPERIENCE LENDING

NFT Purchase Validation
Point-of-sales single-use code
DIGITAL TWIN PURCHASE SYNC

Premium Content Unlock
In-app QRcode reader
IN-PRESENCE CONTENT UNLOCK
SOLID, SECURE, SUPPORTED

TECHNOLOGY
PERSONAL NFT is a registered brand of Wall Burners SAS – VAT FR35907706543